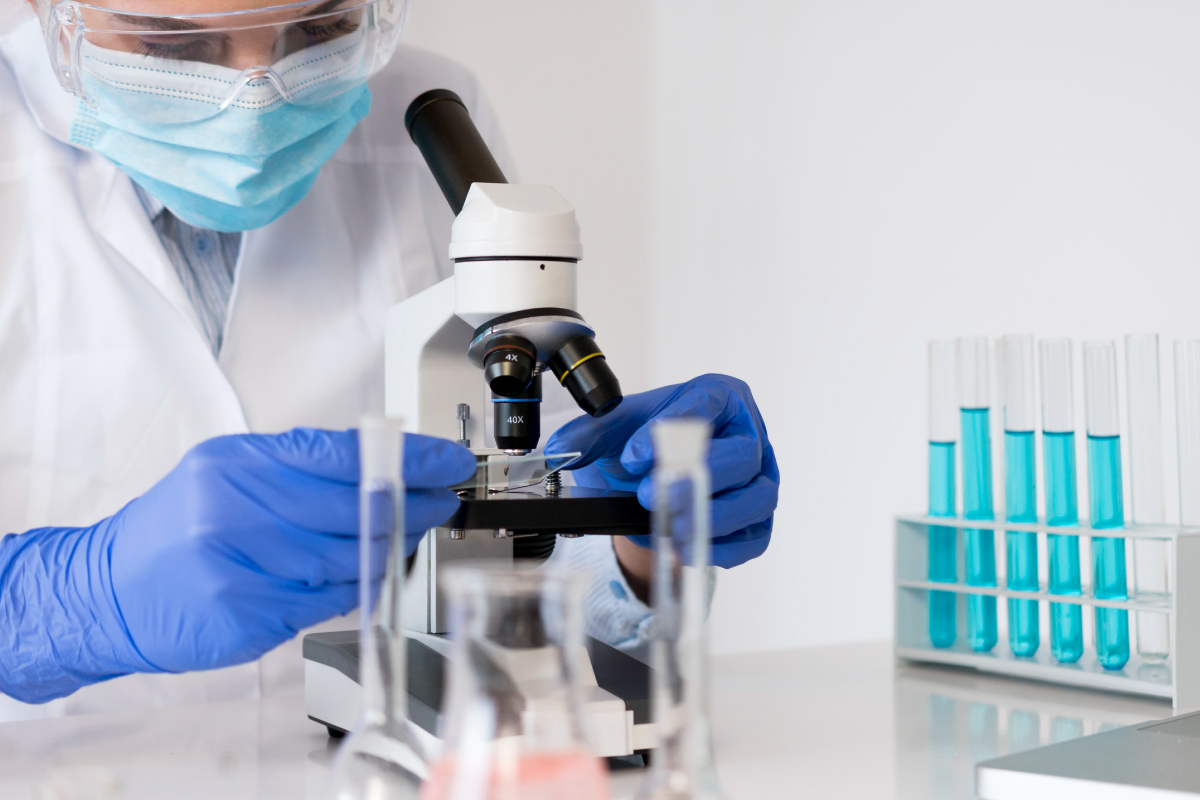 24*7 Laboratory
At Lopamudra Hospitals, we understand that timely and accurate laboratory testing is critical for the diagnosis and treatment of medical conditions. That's why we offer 24/7 laboratory services to ensure that our patients receive the highest quality care and prompt test results.
The Labs at Lopamudra Hospitals offers a wide range of services, including:
Comprehensive laboratory testing, including blood tests, urine tests, and other diagnostic tests, to support the diagnosis and treatment of medical conditions

State-of-the-art laboratory equipment and technology to provide accurate and reliable test results

Highly trained laboratory professionals who are dedicated to providing high-quality care and services

Rapid turnaround times for test results, with most results available within a few hours

Patient education and support services
Our laboratory services are available 24/7 to provide rapid and accurate test results for patients in need. Our laboratory professionals are highly trained and experienced in performing a wide range of diagnostic tests, ensuring that our patients receive the best possible care.
We use the latest technology and equipment in our laboratory to ensure the accuracy and reliability of our test results. Our laboratory professionals adhere to strict quality control standards to ensure that all laboratory tests are performed accurately and efficiently.
If you or a loved one requires laboratory testing, we encourage you to visit our laboratory services. Our 24/7 laboratory services are designed to provide prompt and accurate test results, helping to support the diagnosis and treatment of medical conditions.